App Features
The McArthur Life App, features both iOS and Android enabling instant feedback from your employees and stakeholders.
Simple Feedback
Super simple emoji based feedback, enables questions to be easily understood and answered. You can get regular pulse feedback in less than 3 minutes!

Dynamic Demographics
Users manage their own demographic profiles to enable data to be easily segmented in the reporting Portal.
App Benefits
Improve retention and engagement
Foster a listening culture
Connect instantly with staff
Develop shared leadership
Be responsive
Be an employer of choice
Save time and resources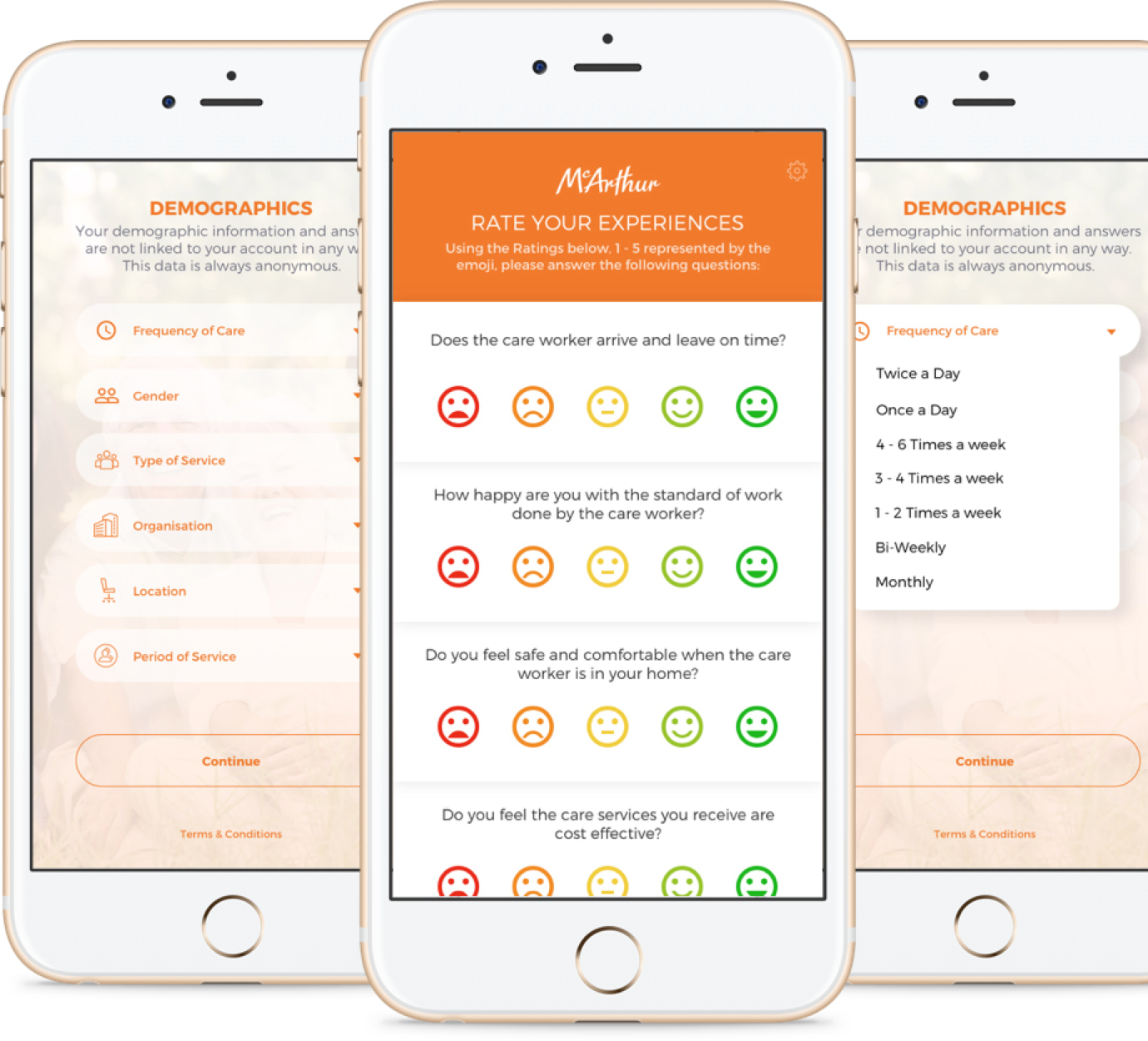 Life App Portal
The Life App Portal is your one stop management tool to get real time insights into your organisation. The Portal is simple to use and you can manage all aspects of your App including Reports, Participants and Billing.
Simple Reports
The reporting portal provides you with real time results and feedback. Over time you can assess your improvement strategies against key areas and by a variety of demographics.
Trending line reports
Our reporting portal provides you month by month progress as your respondents provide feedback. You can utilise the trendline to monitor the pulse of your organisation. Go one level deeper and apply the filters to see how each sub section of your organisation is trending.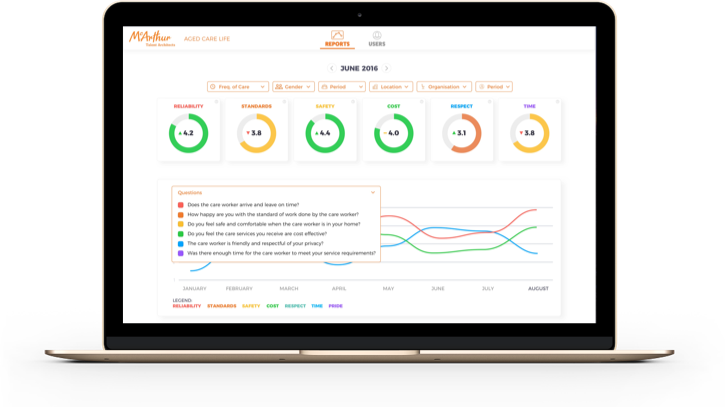 Powerful Filtering
By applying the demographic filters, you can gain segmented understanding of your data, enabling you to target and customise improvement and enhancement strategies.
Customisable
The reporting portal can be customised to provide multiple styles and formats of reporting. Talk to use about how we can adapt the reports to better suit your needs.
Life Apps
McArthur currently have a range of industry based Life App's available. We can also create a Life App just for you.
Enquire
If you are interested in implementing one our Life App's within your organisation, or have a custom Life App requirement please contact us below to request a demonstration.